[DESCRIPTION_AND_IMAGES]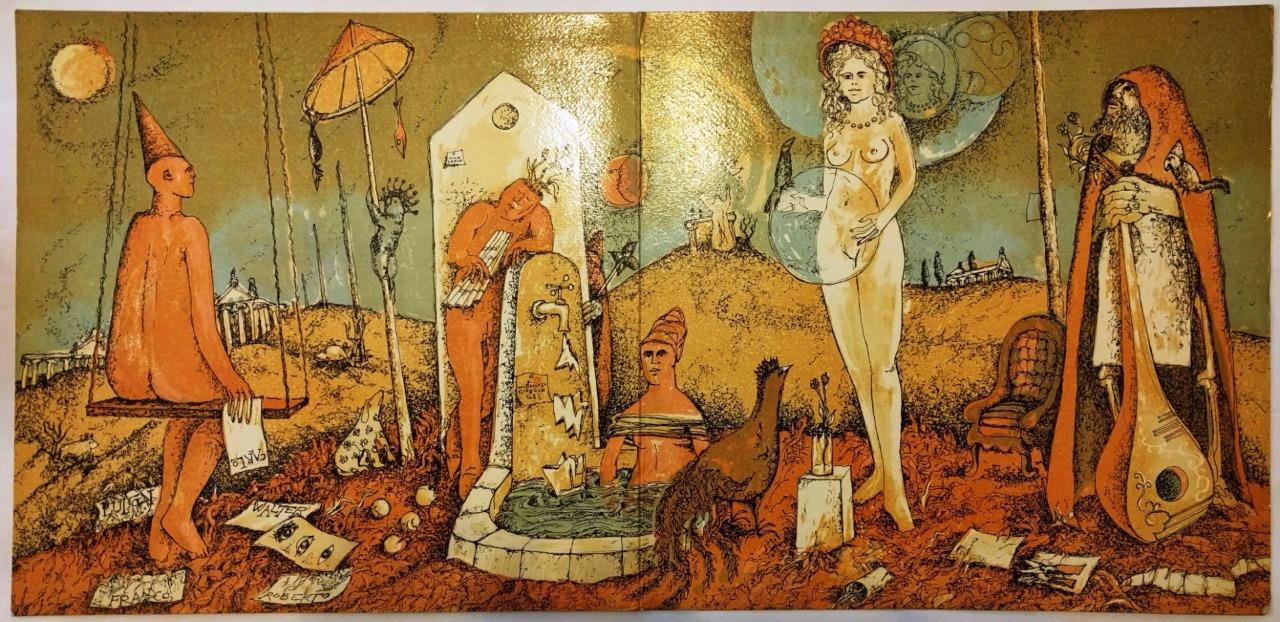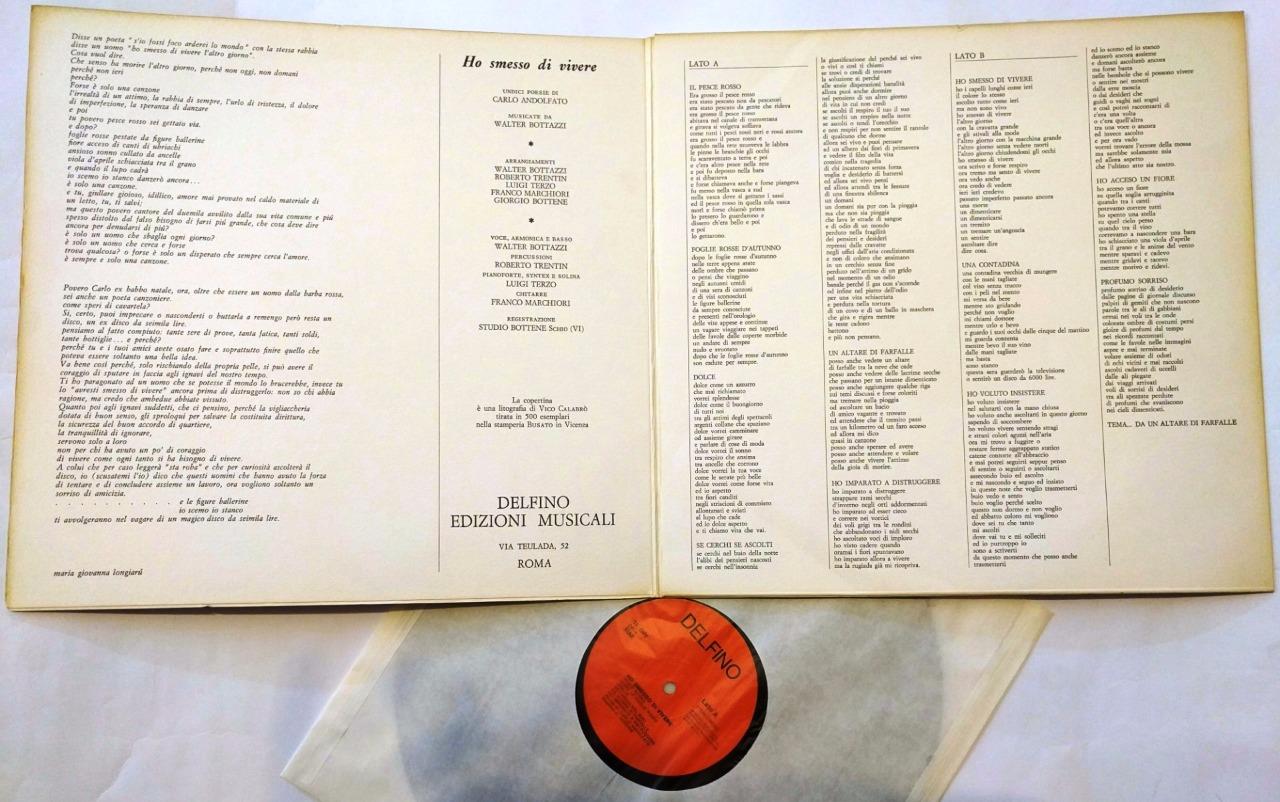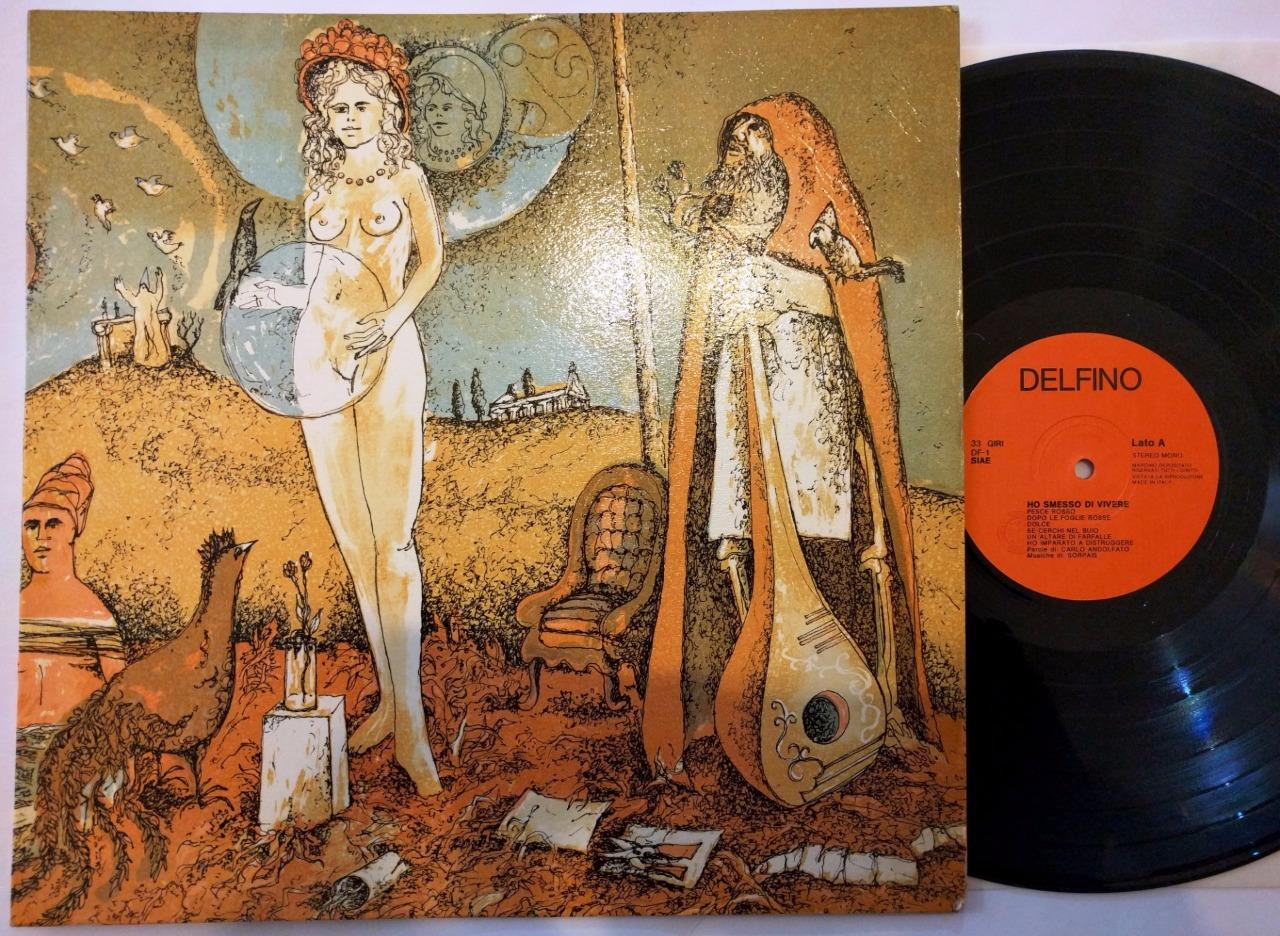 ORIGINAL 1983 Edizioni Musicali DELFINO stereo-mono pressing, Cat#. DF-01, Italy.
Gli Apostholi born in 1964 Vicenza, Italy, as Italian Beat band and bring back together in 1978 after disbanding with this album originally recorded in 1979 for the obscure small Roman Library label Delfino Edizioni Musicali. Concept album well-known in the Italian Prog. circle and Italian 1970s Pop classic; born from the will to score the music of Carlo Andolfato's poems that compose album lyrics, printed in inner sleeve and arranged in music by bassist Walter Bottazzi.
Cover artwork represents the pure 'Prog' essence of this strongly poetry inspired album. Sleeve comes in larger dimensions (33x32cm) with a lithography made by painter Vico Calabrò released on 500 copies only. A
ll is grounded in folklore and myth, with Andolfato's imagery carrying nihilistic overtones that are matched by Vico Calabro's opulent artwork so reminiscent of Hieronymus Bosch, Peter Bruegel and other ''Maestri del '500'' (16th Century Masters).
"
Ho Smesso Di Vivere" is musically a sophisticated Pop album with early Italian Progressive influcences especially audible in "UN ALTARE DI FARFALLE", "HO ACCESO UN FIORE" and "IL PESCE ROSSO"
| | |
| --- | --- |
| 1 | IL PESCE ROSSO |
| 2 | FOGLIE ROSSE D'AUTUNNO |
| 3 | DOLCE |
| 4 | SE CERCHI SE ASCOLTI |
| 5 | UN ALTARE DI FARFALLE |
| 6 | HO IMPARATO A DISTRUGGERE |
| 7 | HO SMESSO DI VIVERE |
| 8 | UNA CONTADINA |
| 9 | HO VOLUTO INSISTERE |
| 10 | HO ACCESO UN FIORE |
| 11 | PROFUMO SORRISO |
| 12 | TEMA... DA UN ALTARE DI FARFALLE |





RECORD:

UNPLAYED.





COVER: EX++ to NM,

just some wear on the largest part of the sleeve. Almost perfect shape.






PLEASE NOTE

: Item is located in Italy, therefore disregard $4.00 local rate and wait for the final invoice to get US actual shipping costs, thank you.





Check out my other items!