David Bowie,In Person,LP, Catalogue Number: (DB-528), Cover Details: Textured sleeve with a Plain inner sleeve.
Cover Condition: excellent condition with only slight usage wear as you would expect from normal play, acceptable to most collectors.
Record Condition: Has some light surface marks which should not affect play, these are mostly made from removing the record from the sleeve so should play through fine with no playback defects(no actual scratches or jumps/skips/sticks etc) and is acceptable to most collectors.
Any Other Details: Rare original American pressing, on the Trade Mark of Quality Record Label. This is the red vinyl pressing in a blue textured card sleeve with a gold 'Pig' label. Complete with green track listing insert, which is in excellent condition. This sleeve is still in its shrink wrap which has been carefully opened but still covers most of the sleeve. Recorded live in 1972 at the Santa Monica Civic Auditorium
Our Ref No:LP132957
---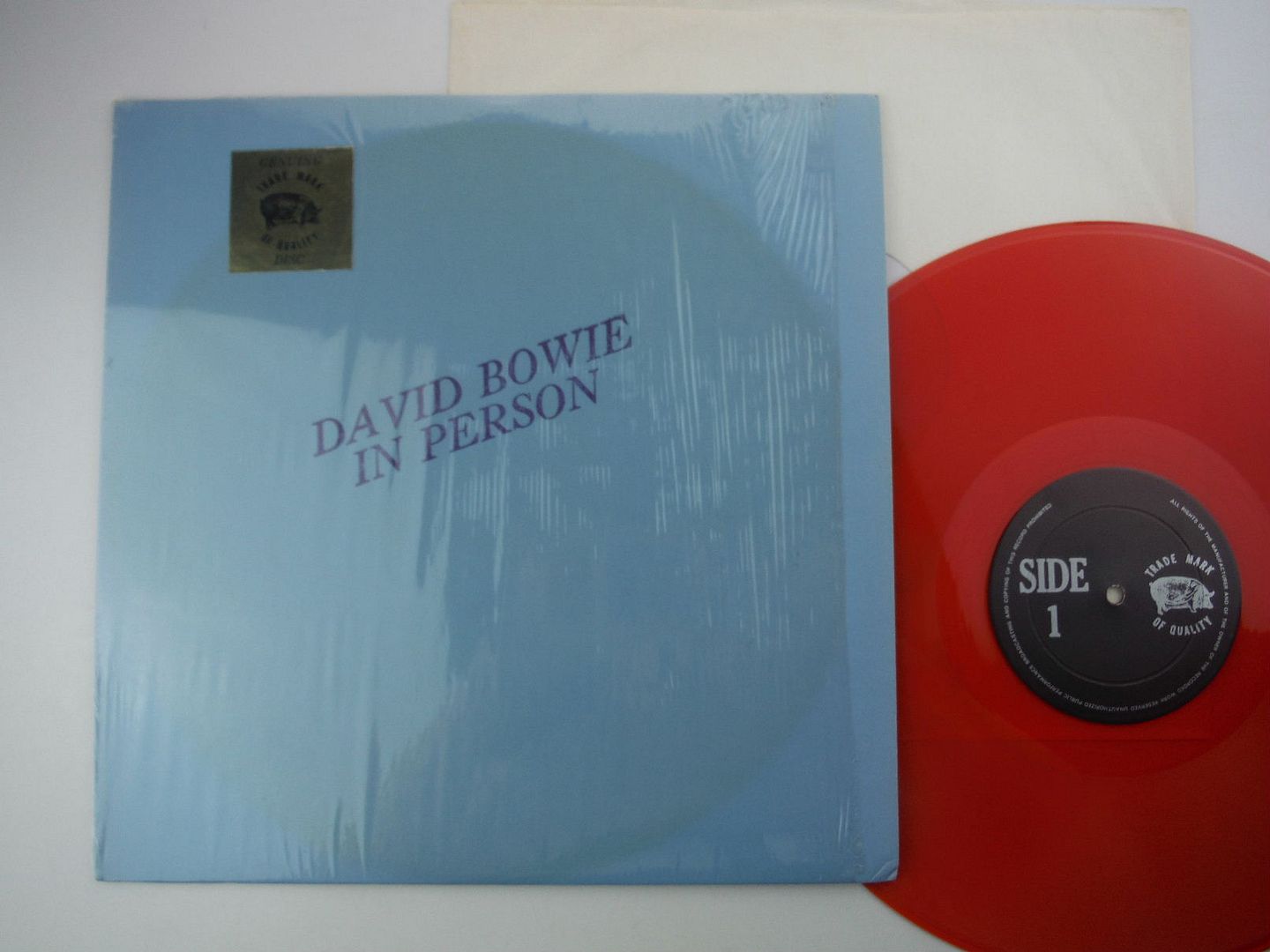 ---