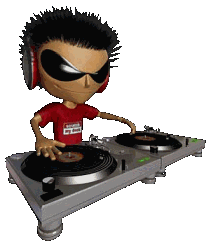 PROUDLY OFFERING FOR YOUR CONSIDERATION TODAY, A MEGA RARE CHUCK BERRY ORIGINAL 1957 1ST PRESSING "AFTER SCHOOL SESSION" LP!

PLEASE DO NOT PURCHASE THIS ITEM IF YOU CAN NOT TAKE THE TIME TO READ AND UNDERSTAND THE ENTIRE DESCRIPTION! I WOULD BE HAPPY TO ANSWER ANY QUESTIONS OR PROVIDE MORE PICTURES IF YOU SO DESIRE PRIOR TO PURCHASING.

CHECK OUT THE SONG LIST BELOW TO SEE THE INCREDIBLE COLLECTION OF ROCKIN' TUNES! THIS LP WILL REALLY GET YOUR FEET TAPPIN' AND YOUR HEAD BOPPIN'

THIS IS THE ORIGINAL 1957 TRUE 1ST PRESSING! THIS WAS RECORDED ON THE CHESS BLACK LABEL WITH SILVER PRINTING # LP-1426 THERE IS NO YELLOW STRIP IN THE UPPER RIGHT CORNER OF THE COVER! CONTRARY TO POPULAR BELIEF THAT WAS ADDED IN 1958 MAKING IT A SECOND PRESSING!


THESE ARE BECOMING EXTREMELY SCARCE AND SURE TO RISE IN VALUE I HAVE ALREADY SEEN THE DECENT ONES GO FOR WELL OVER $300.00 AND THE NRMT ONES TWICE THAT AND MORE!

VISUALLY, THE 60 YEAR OLD THICK VINYL PLATTER IS IN EXCELLENT (EX TO EX+) CONDITION! SHE LOOKS SEXY & SHE PLAYS GREAT! I HAVE EXAMINED THIS UNDER BRIGHT LIGHT AND SEE THAT THIS THICK RARE PLATTER HAS RETAINED MUCH OF ITS ORIGINAL DEEP LUSTER...PLENTY OF SHINE HERE!

I DO SEE MANY LIGHT SCUFFS/HAIRLINES (MOSTLY THE SWIRLY VARIETY) NOTHING AT ALL THAT WAS DEEP OR FEEL-ABLE. NOR WOULD ANY OF THE ABOVE SERIOUSLY EFFECT THE OUTSTANDING LISTENING EXPERIENCE THANKS TO THOSE WONDERFUL DEEP GROOVE PRESSINGS!!

THE LABELS ARE EX TO EX+ AS WELL, THEY ARE FREE FROM ANY WRITING STICKERS OR TAPE! THEY SHOW MINOR WEAR WITH SOME NOTICEABLE SPINDLE TRAILS AS WELL.

BASED ON THE ABOVE, THE VINYL VISUALLY GRADES EX TO EX+ ALTHOUGH I HAVE PURCHASED PLENTY FROM SOME VERY REPUTABLE DEALERS HERE THAT WERE FAR WORSE AT NRMT!


THE COVER PRESENTS EXCEPTIONALLY WELL. THERE IS NO SPLITTING, WRITING OR STICKERS ANYWHERE! THE UPPER & LOWER SEAM BOTH HAVE A TINY 1" PIECE OF SUPER CLEAR TAPE NEAR THE MOUTH TO APPARENTLY WARD OFF A POTENTIAL SPLIT. HARDLY NOTICEABLE AND I ALMOST MISSED IT ENTIRELY. THE SEAMS SHOWS WEAR BUT STILL VERY STRONG. THE SPINE IS UN-SPLIT, STRONG, SUPER TIGHT SHOWS WEAR BUT STILL READABLE. THERE IS SOME EXTREMELY MINOR RING/SHELF WEAR EVIDENT TO BOTH SIDES AS SHOWN. THERE ARE SOME CORNER DINGS/CREASES/SOILING/STAINING AS SHOWN.

THE REVERSE SIDE LINER NOTES ARE VERY INFORMATIVE, CLEAN AND PERFECTLY READABLE & LIGHTLY SOILED . THAT BEING SAID, I FEEL THAT THE COVER GRADES AS EX+!


I HAVE PLAY GRADED THIS MOMENTS AGO AND THE LISTENING EXPERIENCE WAS AWESOME! THE FIDELITY EXCELLENT DESPITE SOME VERY MINOR BACKGROUND NOISE HERE & THERE MOSTLY NOTICEABLE BETWEEN TRACKS AND THE QUIET PASSAGES. I DID NOT CONSIDER THE NOISE LEVEL TO BE OVERWHELMING OR DISTRACTING AT ALL!


THERE NO WERE SKIPS, STICKS, REPEATS OR LOUD OR DISTRACTING POPS, TICS OR BURPS! OVERALL THE LISTENING EXPERIENCE WAS VERY MUCH ENJOYABLE AND I GRADE IT NRMT- (MINUS) TO NRMT!


OVERALL CONSIDERING ALL OF THE ABOVE I FEEL THIS LP DESERVES A GRADE OF EX+.

SONG LIST

SIDE 1

1. SCHOOLDAY (RING RING GOES THE BELL)

2. DEEP FEELING

3. TOO MUCH MONKEY BUSINESS

4. WEE WEE HOURS

5. ROLY POLY

6. NO MONEY DOWN

SIDE II

1. BROWN EYED HANDSOME MAN

2. BERRY PICKIN'

3. TOGETHER WE WILL ALWAYS BE

4. HAVANA MOON

5. DOWN BOUND TRAIN

6. DRIFTING HEART

Chuck Berry, fountainhead of the rock guitar and first citizen of the hallowed halls of rock and roll music, has been hailed by rock and roll fanatics, guitarists and guitar-lovers of every generation as the Father of Rock and Roll.
He comes closest to being the one individual that can rightfully be credited with inventing rock and roll as weve come to know it today. He is one of the greatest guitarists and song-writers the world has ever known. His seminal influence on the world of music has been acknowledged by every rock musician in his wake.
Chuck Berry not only breathed life into the rock and roll sound, he infused vital energy and spirit into the rock and roll attitude. His masterfully crafted compositions were an astonishing blend of traditional black rhythm and blues with white country, jazz and western licks, and they transcended race, class and age barriers to capture the imagination of a wide variety of cosmopolitan audiences.
The thumping, foot-tapping guitar licks and the magic of the witty, rapid-fire lyrics complete with sly references to cars, girls and growing-up pains became the anthems of a generation.
Berrys music has managed to stand the test of time and reverberated through the ensuing decades to excite music connoisseurs even in the twenty-first century. To this day, his songs are essential listening for every true rock fan. Bequeathing his talent with the reverence it deserves, Rolling Stone magazine ranked Chuck Berry #6 on its list of the 100 greatest guitarists of all time. Compliments of Scotty Smith of Guitarists Rock.

WE USE GOLDMINE AS GUIDELINE FOR OURG RADING SYSTEM.

ALL RECORDS ARE VISUALLY INSPECTED UNDER BRIGHT LIGHT. I TRY TO PLAY GRADE WHEN POSSIBLE OR AT LEAST IN ANY AREAS IDENTIFIED AS QUESTIONABLE FROM THE VISUAL INSPECTION.

MINT

Mint records are in most cases sealed in original shrink wrap. The only wear permissible is to the shrink wrap itself.

NEAR-MINT

NM records have glossy vinyl. There are no visible defects such as writing, tape, or stickers on the labels. The labels should not contain any spindle marks(from someone blindly trying to put the record on the turntable) The vinyl may have a few extremely fine hairline scratches or light scuffs that do not affect the sound quality. The vinyl will "appear" to have been unplayed (It may very well have been played and well-cared for)The album cover will have NO writing, tape, creases, folds, seam splits,stains, ring wear or Promo holes or cuts!

VG+(EXCELLENT)

VG+ records have glossy vinyl. Slight signs of wear, including light scuffs, very light scratches or slight warping that does not seriously affect the listening experience is permissible. Very slight intermittent background noise mostly in the quiet passages is acceptable.
The album cover will have no more than three of the following imperfections: light writing such as initials or name in one area, minor creasing, seam splits not larger than 1". Neatly taped seams of 2" or less.It may also contain very slight ring wear or discoloration, a promo stamp, punch hole or cut-out as originally sold.

VG

VG Records have more obvious flaws such as more pronounced scratches & lack of gloss. Groove wear and scratches deep enough to be felt with a fingernail are common. When played there will be surface noise but it should not continuously overpower the music. There are NO skips permissible with no more than 1.5 grahams of tracking force. It is common to hear crackling and pops especially in the quiet passages. The labels may contain writing such as a persons name or initials or it may contain a piece of tape or sticker with or without writing. The cover may have some seam splits, writing, tape, stickers, ring wear and scuffs.

VG-

VG- All of the defects listed VG category would be more pronounced. The record will play through without skipping WITH tracking force. A quick skip or two with no more that 2.5 grahams of tracking force are permissible. The record will have many obvious flaws but still enjoyable to listen to. Generally if the record is rare, it is still highly collectible.

G/G+

Good (G), Good Plus (G+) Good does not mean Bad! A record in Good or Good Plus condition can be put onto a turntable and will play through without skipping WITH tracking force. A quick skip or two with no more that 2.5 grahams of tracking force are permissible. It will have significant surface noise and scratches and visible groove wear (on a styrene record, the groove will be starting to turn white). A cover or sleeve will have seam splits,especially at the bottom or on the spine. Tape, writing, ring wear or other defects will start to overwhelm the object.
* * * * * * * * * * * * * * * * * * * * * * * * * * * * * ** * * * * * * * * * * *
***BUY IT NOW BEFORE IT GOES POOF!!!!!!!***
* * * * * * * * * * * * * * * * * * * * * * * * * * * * * * * * * *

---
PLEASE REMEMBER TO CHECK OUT MY OTHER ITEMS I HAVE UP FOR SALE THIS WEEK!!
---
---


I accept the following types of payment:


*** WE ACCEPT PAYPAL ***



***USA $4.99 MEDIA MAIL NO INSURANCE***

***USA $12.95 PRIORITY MAIL WITH CONFIRMATION AND INSURANCE***

***WORLDWIDE PRIORITY MAIL ONLY (INSURED) $49.99***


YES WE COMBINE SHIPPING! U.S.A $1 EACH ADDITIONAL RECORD!

INTERNATIONAL $6 EACH ADDITIONAL RECORD!





If you are the winner of this item please pay within7 days!






Quality Memorabilia brought to you by