A QUESTION OF FAITH
..|/\|...............................................|/\|..
\ USA - PRIVATE PRESS ("Waltersdorf Records) - STEREO
ULTRA RARE ...pretty much nowhere to be found....
M- TOP CLEAN ....Original 1974 first pressing micro-pressed vinyl ...
Not many copies EVER turned up, an album for more than a few "psych head collectors" to get excited about ...
Figure if the ACID ARCHIVES bible gives a 3 star rarity rating, the "Ultra Rare" tag is fairly applied...and then something has got to be brewing within If collectors are willing to PAY multi hundred $$$ figures to get their hands on this Lp!!

From mid state Pennsylvania, Charlie Earnst was in 60's garage rock bands, and applied the style to this loner folk masterpiece, released in 1974, Charlie plays all instruments except drums ...
Long ago ONLY a few copies were turned up through Charlie, and those forever gone into the private music library vaults of collectors...Rated by those in-the-know as one of the best discoveries in recent years, the strongest tracks on this album are top-level, early Neil Young-influenced rock a la Shadrack Chameleon.
The opening 8-minute epic is an particularly amazing slice of the best style of early Neil Young meets Shadrack Chameleon with its super infectious 'hook' being exactly what collectors hope for. The tunes that follow on both sides are of similar structures, and with further plays (not just glossing over for an Acid Archives review) grow extremely enjoyable with each spin... songs that drove us in to want to keep playing this gem...
...check it out by clicking on the below: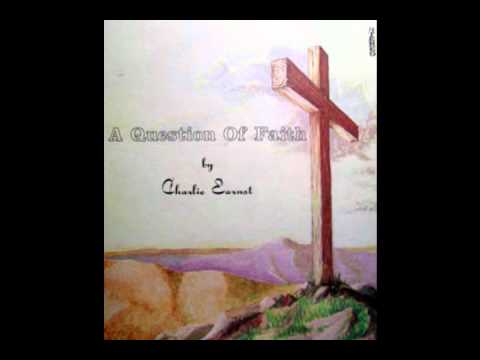 Charlie Earnst [USA] - a_1. A Question of Faith. - YouTube
Video will open in a new window
Using the eBay App? Paste link into a browser window:
All titles written by Charlie with no keyboards or no other additives.
Back cover describes his pre-Christian background in several rock groups where he preached "empty messages of dope, free love and meaningless life".
A Homemade endeavor from Spring Grove, Pennsylvania.
Side I
1.A Question Of Faith
2.Come To Jesus
Side II

3.What Is
4. There's A Reason
5.Ode To Those Left Behind
CONDITION: The Cover: rated: M- solid and colorful as it was in 1974, with no bends, no delete marks, no split seams and no writing ... collection/display worthy
The Vinyl: all glossy clean and smooth over both sides, clearly M- and plays outstanding, bright and vivid, a high-point when talking "private pressing" ... both labels are CLEAN and free from spindle marks